This will stop brake pedal pulsation and improve braking performance. This is a cost saving process and we will look at using this cutting edge technology when: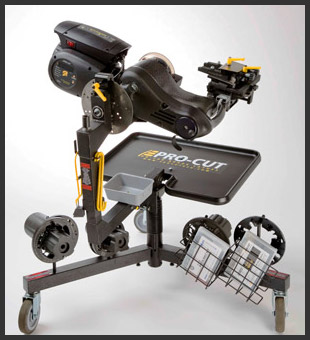 Brake pads are changed but new discs are not necessary, which happens in at least 50% of brake servicing. There is no bedding in, and you leave with perfect brakes.
There is evidence of brake vibration due to disc thickness variation (DTV) or excessive run-out. For this problem, using an on-car lathe is the only permanent solution.
Discs are corroded. A common problem in northern climates, corrosion can result in poor braking performance or imbalance.
Brakes are noisy. When new pads are fitted to 'lipped' discs, 'brake squeal' can result. This can be corrected by skimming the discs to remove lips and give perfectly flat disc surfaces.
Want to ensure your Porsche is in complete working order?
Get in touch with the experts at 911 SBD on 0208 208 0464 or via our online contact form to make an appointment