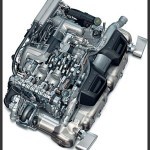 If your Porsche's head gasket has blown, the engine has seized or there is a horrible noise emitting from it, an engine rebuild might be the cheaper solution to buying a new car! Due to 911 SBD racing heritage, our mechanics are experienced with rebuilding engines in-house. Nothing gets sent away and we manage the whole rebuild using our own team.
This service is unique; you won't find many other specialists who offer this service, including some official Porsche dealerships. That's why we're London's premier Porsche specialists.
Want to ensure your Porsche is in complete working order?
Get in touch with the experts at 911 SBD on 0208 208 0464 or via our online contact form to make an appointment